Make Upto $485 Per Sale
World's First & Only
FREELANCE & LOCAL BUSINESS MARKETPLACE BUILDER

June 30th - $7,000 Prizes - 11 AM EST
Sign Up to receive all
the important updates
We grossed

$334,000 in 7 days

during the launch of MarketPresso (2nd Feb - 9th Feb 2020)
We did

$130,000 in 5 days

during MarketPresso 2.0 launch just

60 days

after the first launch
MarketPresso 1.0 launch funnel has grossed $460,000 in revenue & that's after refund.

Over $150,000+ in organic sales.

This means MarketPresso is selling by itself.

During the launch of MarketPresso,

our funnel conversions had gone up to 41%

(never heard of literally)
1 & half years after the first launch

10.46% Funnel Conversion at $81.80 average price.

This is just with cold traffic. These are the kind of numbers that any live launch should be proud of really

Just by looking at the screenshot above, you can assume that our Funnel converts like anything.

Funnel sales are 4 Times the FE sales.
We have done more than

70 feature updates in MarketPresso

in the last 1 year
MarketPresso DFY Edition Deal
We Are Going To Run MarketPresso DFY Edition Deal For
5 Days Starting From 30th June 2021.
As you can see from the numbers above, MarketPresso is selling by itself that too with normal cold traffic.

It's been over 1 year when we last launched MarketPresso. A lot of new customers have come into the market who would see it for the first time & would love to get it.

Remember we did $130,000 in the 2.0 launch when we launched it just 60 days after the 1st launch. This time it's been over a year. The angle & funnel of the product is exactly what Jvzoo customers want. The launch is gonna convert like mad.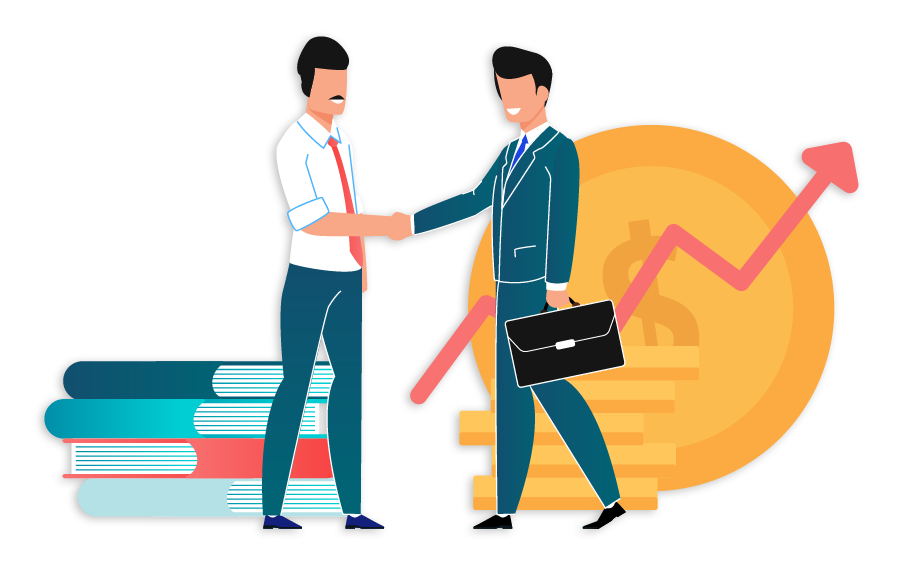 About
MarketPresso DFY Edition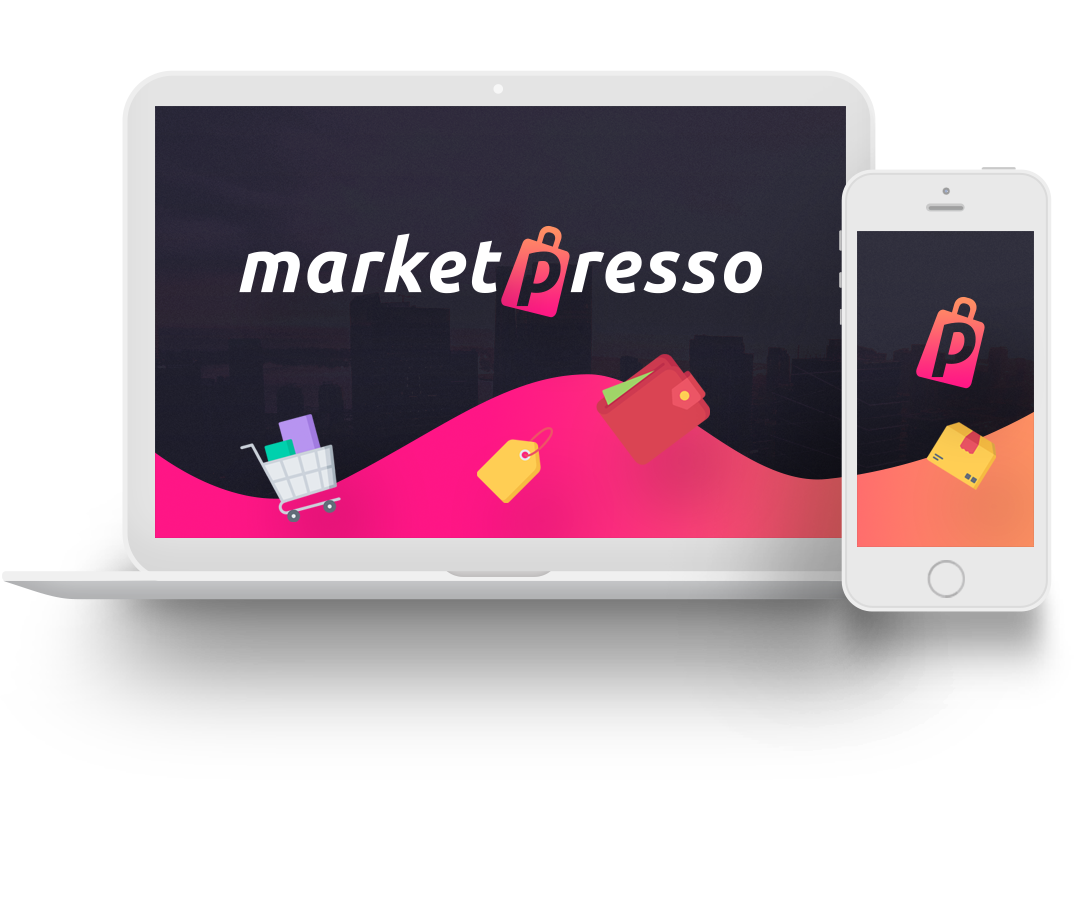 "MarketPresso" is the World's FIRST & ONLY builder on the planet that
helps you build your "Own Marketplace".
Earn more money than ever before by selling your digital products, physical products or services.

In the DFY edition deal, we will give the customers the latest version of MarketPresso with all the latest updates. Plus 26 DFY marketplaces that we have created for multiple softwares in the last 1 year.
Here are all the DFY marketplaces they will get:
BCAST
CLIENTSNEST
Rewardsly
DROPMOCK
VIDTAGS
AIWA
GRAFFIKY
Videoreel
10xsocial
WhatDroid
Zapable
MusicMan
Covrr Studio
Avatar Builder
adaleadz
viidcloud
QuickStudioFX
Daphics
Tagget
ConvoBotsDFY
Txt-Video
Human Synthesis
Video Game Suite
Whitelabel Studio
Virtual Tour
Doodle Maker
Zerotouch
HowdyAds
Videoremix
Click Agency
Video Dashbaord
Vidsnatcher
Synthesys
Vidjack
Profilemate
CommerceMojo
So they will be getting the world's first & only marketplace builder along with 26 DFY marketplaces comprising 300+ DFY services that they can offer their clients. These marketplaces are fully done with images, banners, services description, professional copywriting, logical upgrades, & everything that comes with MarketPresso.
Not just that, they will also get DFY Selling Kit:
- DFY Social media ads to offer their services

- Level 2 Fiverr Seller Video Training that will show them how to create & scale a brand new Fiverr profile to $2,000 or more within the first month. Plus, how to get their contact details so they can pitch them for even higher services in their own marketplace

- DFY Client Selling SMS Funnel - They will get an effective to the point SMS funnel strategy of getting qualified leads of prospects interested in their marketplace services. They will get the exact SMS to be sent, plus the exact funnel pointers to be used.

- DFY Client Selling Email Funnel - They will get the exact email templates that they should be sending out to crack the services projects.

This funnel contains:
Prospecting email - that will help them qualify the lead
Converting email - the one that will get them interested in services & book a call with them
Strategy pointers - that will help them customize both prospecting & converting email for any niche
Best email timings - the ones that will get you more eyeballs & ultimately more projects
- DFY Client Selling Outreach Checklist - If your outreach strategy is broken, you can never convert clients. We are sharing with you the exact outreach strategy that works. This checklist has been verified by 10 professional sales specialists, so you know it works.

- DFY Client Selling Master Sales Call - When it comes to cracking high ticket client projects, it simply gets down to getting the prospects on a call & converting them there. The full breakdown of a professional sales call is covered here. From beginning the call by asking the right questions to seamless transition to closing to effective objections handling to the final closing. This contains everything. This is a goldmine. Once you nail it, you can crack high ticket projects at will.

- DFY Client Selling Linkedin Funnel - The exact Linkedin funnel that you need to convert high ticket clients on Linkedin.

This contains:
Secrets to optimize your Linkedin profile
Powerful Linkedin connection messages script that gets you attention
Thank you message script to build your credibility
Converting Outreach templates to help you crack the high ticket clients
Linkedin growth checklist to help you build authority that gets you more business
Products Or Services
You Can sell ON YOUR MARKETPLACE
We have kept in mind all the minute details of the following
products/services in mind:

Physical Products

Graphic Designing

Video Marketing

Online Marketing

Copywriting

Audio Editing

Consultation

Chatbots

Translation

Landing Page/Funnel Building

Digital Products

Video Creation

Content Writing

Voiceover

Concept Building

Web Development

Gaming

Stock Collection

SEO

Digital Marketing Services

eBooks
MARKETPLACE OWNERS
CAN SET THEIR CHARGES AS PER
Time (Per Hour or Minute or Second)
Set your own variables (xx price per yy variable)
Admin theme
Marketplace dashboard
Products page
Services page
Media dashboard
Add Categories (Ex – Graphic Designing)
Add Sub-Categories (Ex – Flyers, Brochures, etc)
Create Menu/Sub-Menu
Assign Tags to Products/Services
Payment Gateway Integration
Messaging & texting with customers
Order notifications
Product delivery real time notifications
Put your own logo & branding
Custom domain setup
Fully hosted on our servers
Ability to give coupons
Ability to give bundle deals
Ability to give 1+1, 2+1 giveaway deals
Send special offer via chat
Create Basic/Standard/Premium package
Add custom code/ script
Profile page for branding
Offer categorization
Badges on offers (Ex – Hot Deals)
Inbuilt checkout system
Languages translation
User login
Testimonials/Reviews
Customized order processing
SMS integration
Email integration
FAQs per product/service page
Customer management
User roles management
Add to cart
Calendar scheduling & booking
Customized pop-ups
Cashback (Wallet) loyalty rewards
Funnels – add upsells during/after checkout
Upsell based on speed delivery
Add blog content
Show Recommended Products
Show Related Products
Show Group Buy Products/Services
User login – Email or Social Media
ATTENTION JVs
MarketPresso IS EXACTLY
WHAT OUR CUSTOMERS NEED RIGHT NOW
Our customers from Jvzoo want to offer services to clients.

But the most difficult part of cracking new clients is gaining the trust of those new clients. This is where MarketPresso comes as a life saver.

1.) "MarketPresso" will help your customers make more money than ever before by providing them their own personalized platform where they can sell their services to their clients.

2.) People will be able to sell their services using MarketPresso from the comfort of their homes

3.) MarketPresso is a one stop platform for selling all their services. They don't need anything else other than MarketPresso to scale their business & revenue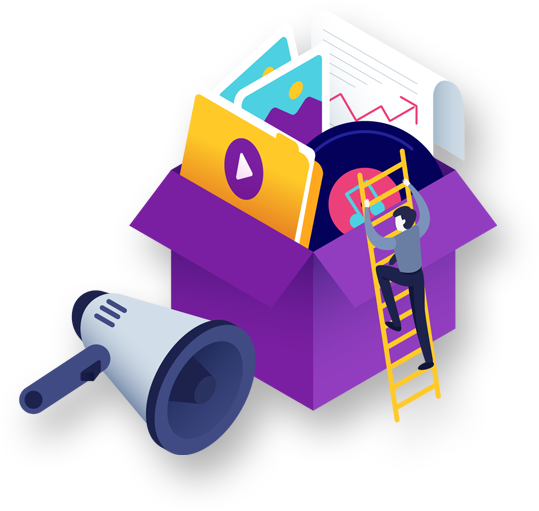 4.) Plus now with everything completely "DFY" for them, it will become way too easy for them to convert new clients

MarketPresso is exactly what our customers want right now.

Service providers have realized the importance of a good professional portfolio & MarketPresso being a really advanced marketplace builder with all the advanced features helps them in bagging new client orders like a breeze.

MarketPresso is the exact product that your customers need right now!!
COMPARISON WITH FIVERR/UPWORK
(PRIVATE NETWORKS)
When you drive traffic to these open platforms – you will never know if your target customer buys from some other seller (because of better reviews/ better price/ better presentation or whatnot).

You lose the sale.
Even if they buy through you – you never get the buyer's contact details.

Meaning you are always relying on other platforms for your business.

In short, you are building their business NOT yours.
"MarketPresso" throws these 2 major issues out of the park.

Giving you the complete "Control" over your business.

It gives you an even better level of personalized customizations – so you can create your personalized marketplace as per your own requirements.
And another HUGE advantage is
When your customer is in buying mood, they buy more products/services than originally planned (just like it happens while shopping on Amazon).

Since this is your own marketplace, so all the services listed there will be your own. So whether product "A" gets sold or "B", profit comes into your pockets.

This can never happen with public platforms.
Hear From Industry Experts
"Adeel Chowdhry"
"Incredible Launch Coming Up.
This thing is gonna be a Game-Changer!!"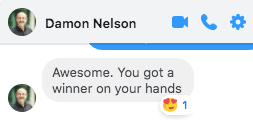 "Damon Nelson"
"You got a winner on your hands."
"Luann Beckman"
"This looks VERY good. VERY good idea."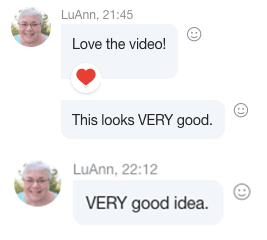 EXPECT NOTHING LESS THAN A
4 OR A 5 FIGURE PROMO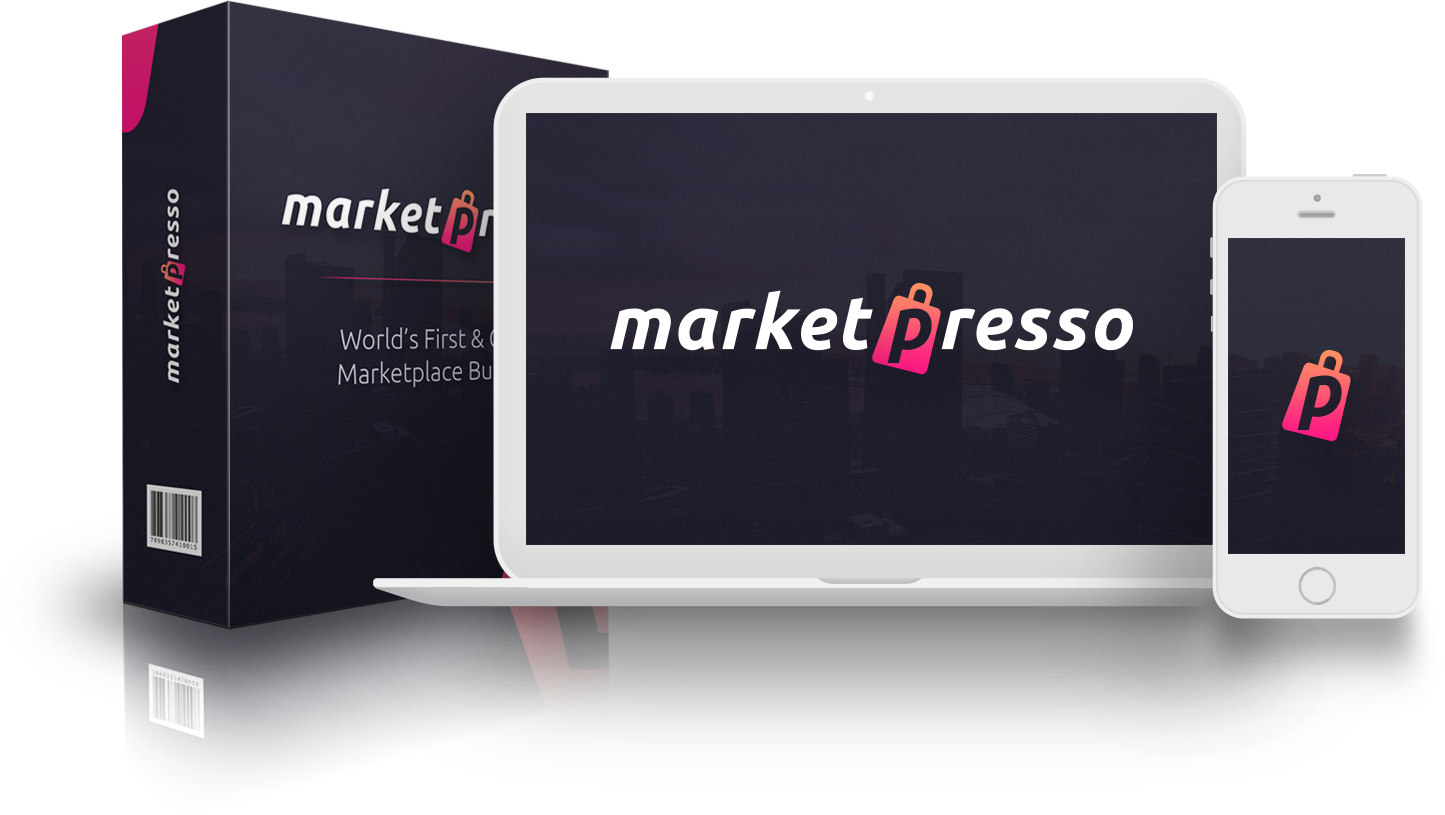 The numbers show it all.

10.46% Funnel Conversions, $81.16 Ave. Price that too one & half years after the launch goes on to show that MarketPresso is a Hot Seller.

Over $150,000+ in organic sales in last 1 year with just cold traffic goes on to show it sells by itself...

That's because MarketPresso is the need of the hour & this is what service providers need right now.

Hence, we have come up with the DFY edition deal that will make selling services via their marketplace even more simpler using MarketPresso.

Plus, this angle on top of the already converting funnel will help you generate massive sales during the launch.
FE
MarketPresso
$47
Create online marketplace for anything you want to sell online
Messaging & Texting
Creating categories
Creating sub-menu
Payment Gateway Connect to collect payment
Unlimited Hosted on our servers
Custom Domain Setup
Put your own logo & branding
Ability to add custom code (for retargeting users)
Profile page for branding
Offer categorisation
Badges on offer
Inbuilt Checkout System
Languages Translation
Order Notification & Message Notification via Email
Notification system like FB on the main interface
User login
Testomonials/Reviews
Customise your order processing form
Order Info
Panel to show product details
Service Info
SMS Integration
Email Integration
FAQ Addition
Mobile Friendly
User Management
Customers Profile
Add To Cart
Calendar
Ability to create basic/standard/premium package
Adding Blog/Content for Traffic
OTO1
MarketPresso PRO LICENSE OTO1
$97
Multiple Upselling ability for users
Recommended for you
Immediate Order upsell
Cashback reward method (Wallet)
Upsell feature
Ability to give coupons
Ability to give bundle deals
Ability to give 1+1, 2+1 giveaway deals
Loyalty Points
Upselling based on delivery time & number of words
Customisable Pop Ups for showing offers/etc
Ability to send special offer via chat
Unlimited Marketplaces
OTO2
MarketPresso TEMPLATE CLUB OTO2
$77
Template club for a ONE TIME PRICE
No Recurring
Freelancing Theme
Agency Theme
Local Business Theme
10 DFY Marketplaces
50 DFY Services Description in Internet's Most Popular Niches
DFY Marketplaces Crafted by 7-Figure Copywriters
OTO3
MarketPresso PREMIUM OTO3
$297
Allow others to sell in your marketplace & take commission on every sale (just like Fiverr)
Allow others to create their own marketplace using the agency login
First 72 Hours

Top Prize
$2,500 CASH

2nd Prize
$1,000 CASH

3rd Prize
$500 CASH
Last 36 Hours

Top Prize
$1,000 CASH

2nd Prize
$500 CASH
Plus exciting mid-launch & closing bumps
JV Contest Guidelines
To Qualify for prize, commissions should be equal or more. If it is less and they are on the spot, prize money equal to their commissions to be given! Solo contest. No teams allowed.


June 30th - $7,000 PRIZES – 11 AM EST
World's First & Only
FREELANCE & LOCAL BUSINESS MARKETPLACE BUILDER
Earn more money than ever before by selling your digital products, physical products or services.

Do freelance work or build your agency.

Presenting to you MarketPresso.
Grab Your Affiliate Links
Sign Up to receive all
the important updates
Karthik Ramani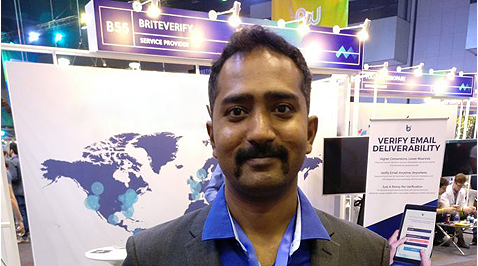 Saurabh Bhatnagar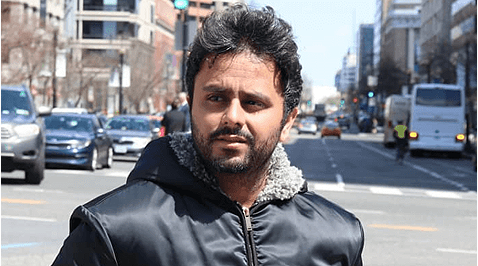 Affiliate Terms & Conditions
You must follow the FTC guidelines and local laws when promoting our products or services.
You must NOT run "negative" PPC or iframe domain campaigns such as "Product name/author name scam" or any other method to attract controversial click-through rates that any ordinary person would deem to portray a negative view of the product.
For all affiliates, the will be sent to their account instantly unless you have less than 50 sales, in which case, your commissions will be delayed. Also, describe in brief the channels you'll be using to promote our product and provide us with the links of websites.
Affiliates are NOT ALLOWED to create social media pages with the product name or brand name to avoid confusion and prevent abuse. Affiliates that are found using "brand name" "website name" or "product images" on their Facebook fan page or any other social platform to promote the product without permission will be banned instantly!
Do not send any kind of spam or junk traffic.
Be updated on the latest affiliate information by signing up on our JV email list.
The terms may change at any time without notice. (Keep checking regularly).